Mozart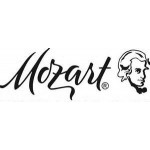 A place that inspired Wolfgang Amadeus Mozart. A company that has been producing spirits for 150 years. And a product that combines tradition with innovation in each bottle: Mozart chocolate liqueurs pay homage to the great composer and his native town Salzburg.
Each drop is the result of a great deal of research and development. As the pioneer amongst only a few manufacturers, we master the fine art of producing chocolate in liquid form. Thanks to an innovative procedure, our company was also the first world-wide that succeeded in distilling chocolate. The exquisite taste of chocolate in various flavours ensures that Mozart liqueurs and distillates are an innovative experience. The one-of-a-kind recipes reinvent themselves again and again without losing their original charm and character.
Today we are global market leaders for chocolate liqueurs. Join us in passing on our passion to your consumers.
---
Showing 1 to 3 of 3 (1 Pages)