Rastignac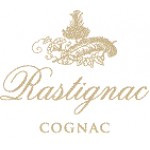 The town of Cognac in France, birthplace of King Francois I, is the birthplace of the world renowned Cognac, a variety of distilled brandy. This 500-year-old stringent production of brandy carrying the name Cognac has been passed down and upheld from generation to generation.
From the cultivation of the Ugni Blanc grape on 120 acres of gloriously unaffected weather limestone plateaus in Chateau des Plassons, to the meticulous distillation and finally careful aging in French oak barrels, the robustly aged King of Brandy is created.
Chateau des Plassons was originally built in the 1500s by a preacher, bought by the Hennessy dynasty and finally ended up with the Pannaud family. Since the acquisition of the Chateau by the Pannaud family, they have not only upheld the strict age-old tradition of the art of oak-brewing Cognac, but instituted modern technology to the double distillation, thus birthing the unparagoned, notable delicacy of the Rastignac Cognac. It won the top honors from Cognac Expert, naming it the "Top 10 best Cognacs in 2011".
Today, in-house production of this unique brandy reaches 10,000,000 liters in total storage capacity.
---
Showing 1 to 6 of 6 (1 Pages)