Ian Macleod Distillers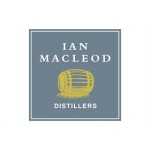 Leonard J Russell Snr, our company's founder, was a firm believer in the value of independence. Beholden to no single distiller, he bought only those whiskies which met his own and his customers' exacting standards. Both clearly had good taste, because more than 80 years down the line, Ian Macleod Distillers has built up an enviable portfolio of premium quality spirits and is proud brand proprietor of Glengoyne, Tamdhu, Isle of Skye and Smokehead Scotch whiskies to name but a few. The world's 10th largest Scotch Whisky Company, we currently produce and sell over 15 million bottles of spirits every year.
A major supplier to the Buyer's Own Brand market, with a reputation for innovative thinking, Ian Macleod Distillers has also supplied own-label spirits to some of Europe's largest supermarket groups for over 40 years.
With continued investment in our bottling plant, Broxburn Bottlers, in warehousing and most importantly of all, our unrivalled stocks of Scotch whisky, Ian Macleod Distillers is in a stronger position than ever to meet the increasing demand for its products from around the world.
---
Showing 1 to 4 of 4 (1 Pages)