Mollydooker Collection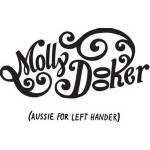 Mollydooker Wines Pty Ltd is a based in the McLaren Vale Area of Australia. It was founded by Sarah and Sparky Marquis in 2005.
Mollydooker has a reputation for producing quality wines with relatively high alcohol content. These include 'Two Left Feet', a shiraz blend with 15% ABV, and 'The Boxer', a shiraz with over 15% ABV.
The wines produced by Mollydooker have received good reviews from the wine press. The 2006 'Velvet Glove' shiraz was awarded 99 points by Robert Parker. The winery's 'Carnival of Love' shiraz was placed among the top ten wines by Wine Spectator for both the 2006 and 2007 vintages.
---
Showing 1 to 4 of 4 (1 Pages)