Oyster Bay Collection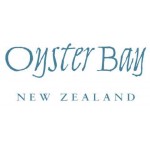 Oyster Bay takes its name from the local Oyster Bay in Marlborough, on the tip of New Zealand's majestic South Island. Oyster Bay's reputation has been built from vines grown in Marlborough's Wairau Valley, now recognised as one of the great wine-growing regions of the world.
By being among the first to recognise the wine-growing potential of Marlborough, we were able to secure the very best locations within one of the world's greatest wine-producing regions to plant our vines.
Their very first vintage won gold and the coveted Marquis de Goulaine Trophy for 'Best Sauvignon Blanc of the Competition' at the 22nd International Wine & Spirit Competition in London in 1991. Since this time Oyster Bay has continued to define the very stature and style of New Zealand wines.
---
Showing 1 to 4 of 4 (1 Pages)